View our equipments available upon request
Car Rental and Camping Equipment
Icerental 4x4 is known for helping travellers find the ideal 4x4 camper in Iceland, but did you know you could rent a Wi-Fi hotspot, Kitchen box, or child seats?
We also offer camping equipment to make your journey into the highlands more fulfilling, while sleeping bag rental in Iceland will keep you warm and cosy on those cool mountain nights.

Choosing the right vehicle is just the beginning; our extras for rent will help make your adventure safer, more fun, and entertaining as you see Iceland's most incredible scenery and natural wonders.
All extras are available upon request. 

Icerental 4x4 offers the following rental items:
Booster Seat
(22 kg+)
We can provide you with a booster seat for your child. Booster seats are suited for children from 40 to 80 pounds (above 22 kg) and at least 35-inches tall. Your child must fit in the vehicle's belt system and sit with their back against the seat and their knees bent at the cushion's edge.
Child Safety Seat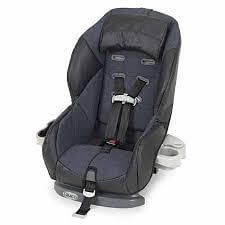 (9-36 kg)
Designed for children from 9-36 kg (20 to 80 pounds), these seats protect children against injury in the event of a collision and can prevent death as well. Child safety seats are generally suited for children from four to eight years old.
Infant Seat
(4-12 kg):
Specially designed and certified to protect young babies weighing 4 to 12 kg (roughly 9 to 18 pounds), infant seats are best suited for 1- to 3-year-old toddlers. They're engineered for comfort and protection while keeping your baby strapped in and secure. If you have children, a car rental with a child car seat is required if your family travels Iceland's highlands.
WIFI Hotspot
Connect many devices
Connect to the internet with Iceland's most convenient pocket Wi-Fi rental, no matter where you are. Our Wi-Fi system can connect several devices at once. So expect a strong connection from anywhere, plus you get unlimited data to get the most out of the internet on your journey.
Sleeping Bag
(down to 0 degrees)
Sleeping bags are some of the most popular items for people who rent camping gear in Iceland. They withstand cold temperatures, keeping you warm and comfortable when you decide to camp out in the mountains, where the weather can be unpredictable at any time of the year.
Camping Tables and Chairs
(for two people)
Our 2-person set includes two folding chairs and one table, perfect for sharing a snack, cocktail, or conversation in the fresh highlands air. Iceland camping equipment rental would not be complete without these convenient extras to meet your travel needs when exploring Iceland's rugged roads and magnificent landscapes.