Small
Hyundai I10
Hyundai i10.
Small size rental car.
These are 2019-2020 Model.
Unlimited mileage, CDW & Theft Protection included.
4 passengers
Manual
2 suitcase
5 doors
Rent a Hyundai I10 in Iceland
Bluetooth
USB
12V Plug-in
AVG. Fuel Consumption 5.0l/100km
252 liter Trunk
When renting a car in Iceland, it is important to choose a vehicle that is suitable for both the terrain and the climatic conditions in which you will be driving. The Hyundai i10 is a great choice for those looking for an affordable and reliable rental car. With its spacious interior and economical engine, the i10 is perfect for driving through the picturesque Icelandic countryside. And thanks to its compact size, it's easy to manoeuvre even in tight spaces. So if you are looking for a reliable and affordable rental car, the Hyundai i10 is a great choice.

Renting a Hyundai i10 in Iceland is beneficial for travellers to Iceland. The car is small, compact and can drive on narrow roads. It can handle the weather conditions on Icelandic roads, where snow makes driving difficult. You will also enjoy the scenic views when driving it around Reykjavik or Iceland. The car is also affordable and can be a good choice for those looking for a reliable car to get around.
This vehicle is not allowed on F-roads (roads 35 & 550 included).
The Hyundai I10 is not suitable for F-roads. If you have any questions about 4x4 car rental in Iceland our staff is always available to assist. 
MORE PHOTOS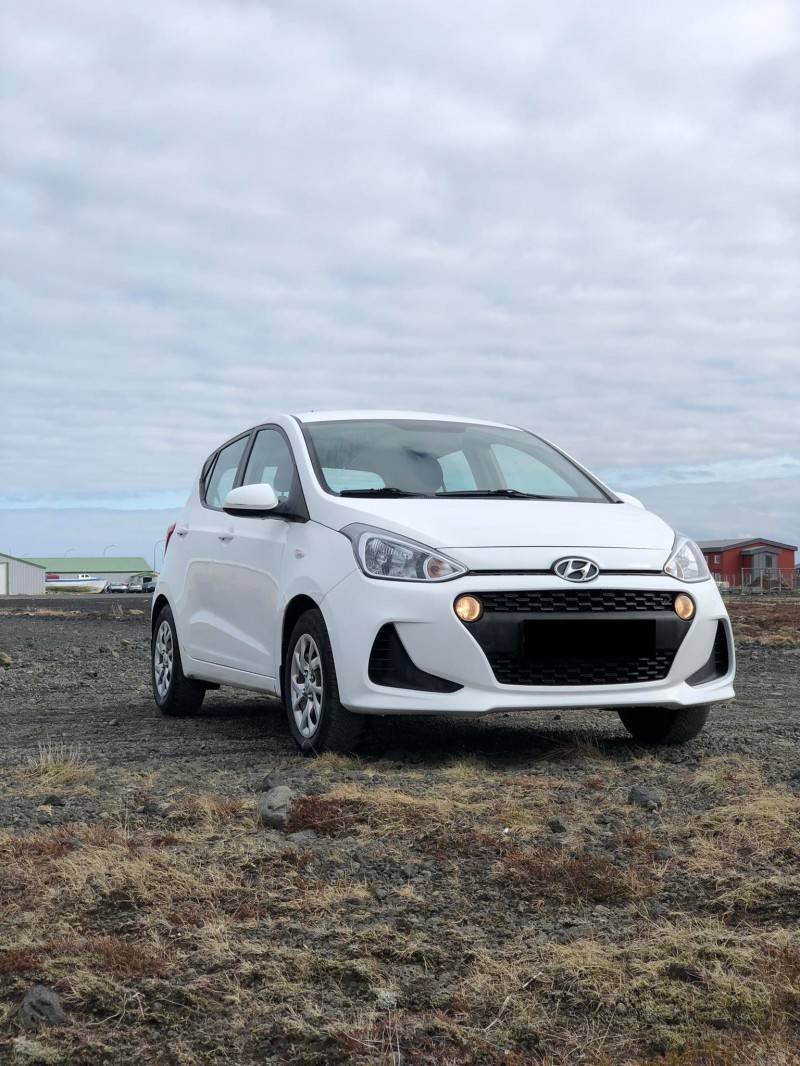 We do not guarantee a specific model. If car model booked is not available we provide a similar vehicle.