Campers
Hyundai Tucson + Roof Tent
The Hyundai Tucson with Roof Tent offers the luxury to travel around Iceland with the camping experience.
These are 2018 model.
Unlimited Mileage & CDW & Theft Protection Included.
5 passengers
Automatic
5 suitcase
5 doors
Rent a Hyundai Tucson with Roof Tent in Iceland
Bluetooth
USB
12V Plug-in
AVG. Fuel Consumption 5.9l/100km
513 liter Trunk
The 2018 Hyundai Tucson is a small crossover SUV and off-road 4x4 you can depend on for great performance, a smooth ride, and safety. Aside from an automatic transmission, it offers a high-performing suspension that keeps things smooth and quiet in the cabin. Up to five bags can fit in the cargo area. Take in the scenery of the Highlands and the serenity of the coast while enjoying the comfort of ample legroom when driving. The spacious rear seats have plenty of room to stretch while reclining seatbacks improve comfort as well. In addition to the convenience of automatic 4x4 cars, you can listen to the radio or connect your USB, AUX, or Bluetooth-enabled device and turn up the music in one of the best Iceland SUV rentals in our inventory.
Click here to read more about our camping cars in Iceland
Our Roof Tent vehicles come with a tent that is easy to use. This is a great way to travel around all of Iceland, F-roads also without having to worry about accommodation. Our tents are made for the Icelandic conditions, so they handle the wind and rain exceptionally well. It only takes about 10-15 seconds to open and close the tent. Included with all our tents is a mattress (125/210CM), 2 pillows, sheet and bed linen. This is perfect for 2 people. Average age of our tents is only 1 year. 
If you want the full camping experience you can rent our Sleeping Bags, Kitchen Box, Table & Chairs, Wifi and more extras we have to offer with the Roof Tent vehicles. You can read more about our equipments here 
Suitable for all F-roads (excl. F249) 
The Hyundai Tucson with Roof Tent is suitable for F-roads, but it is still important to keep in mind that off-road driving is illegal in Iceland and can cost a hefty fine incase of off-road driving.
MORE PHOTOS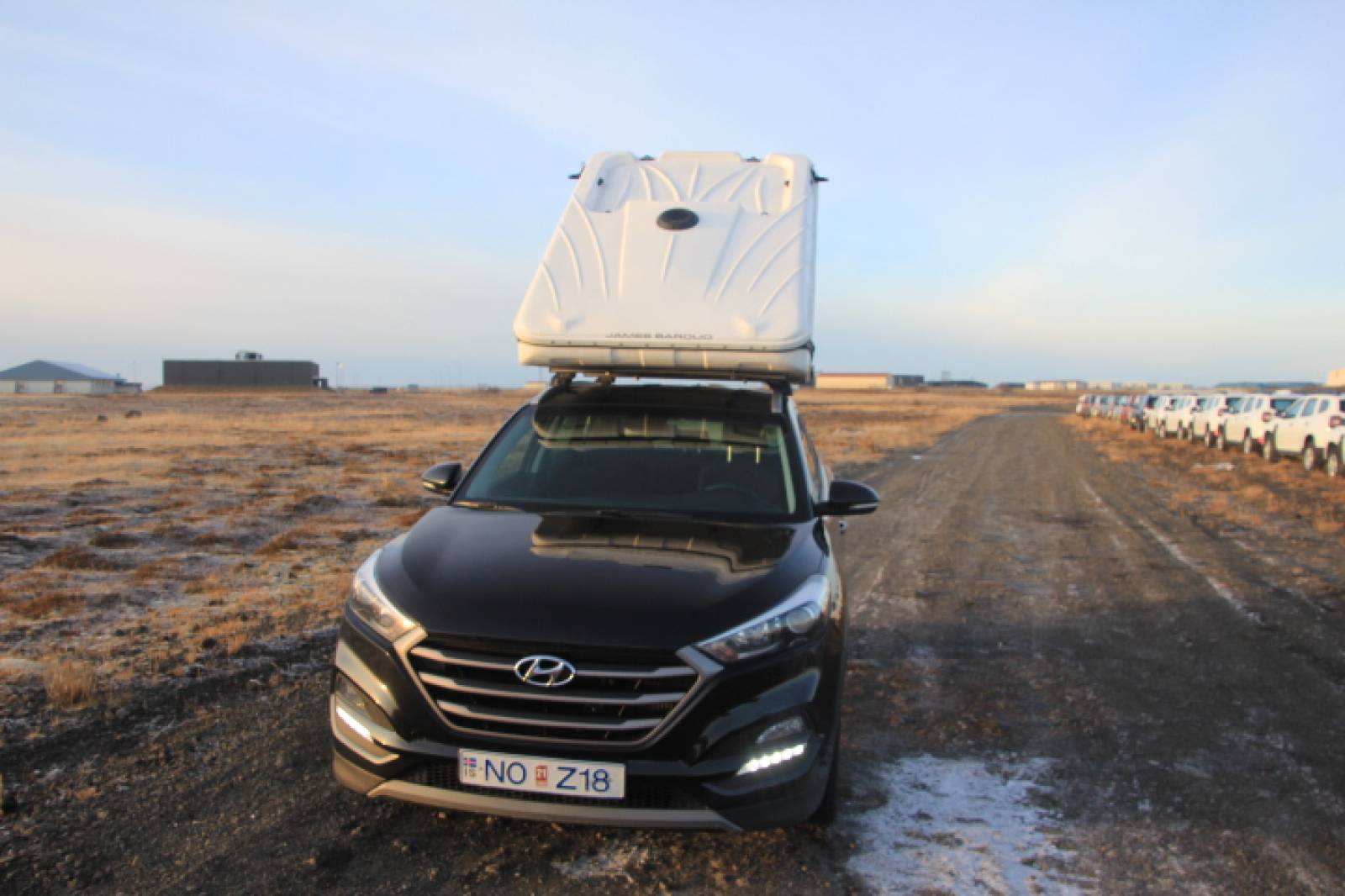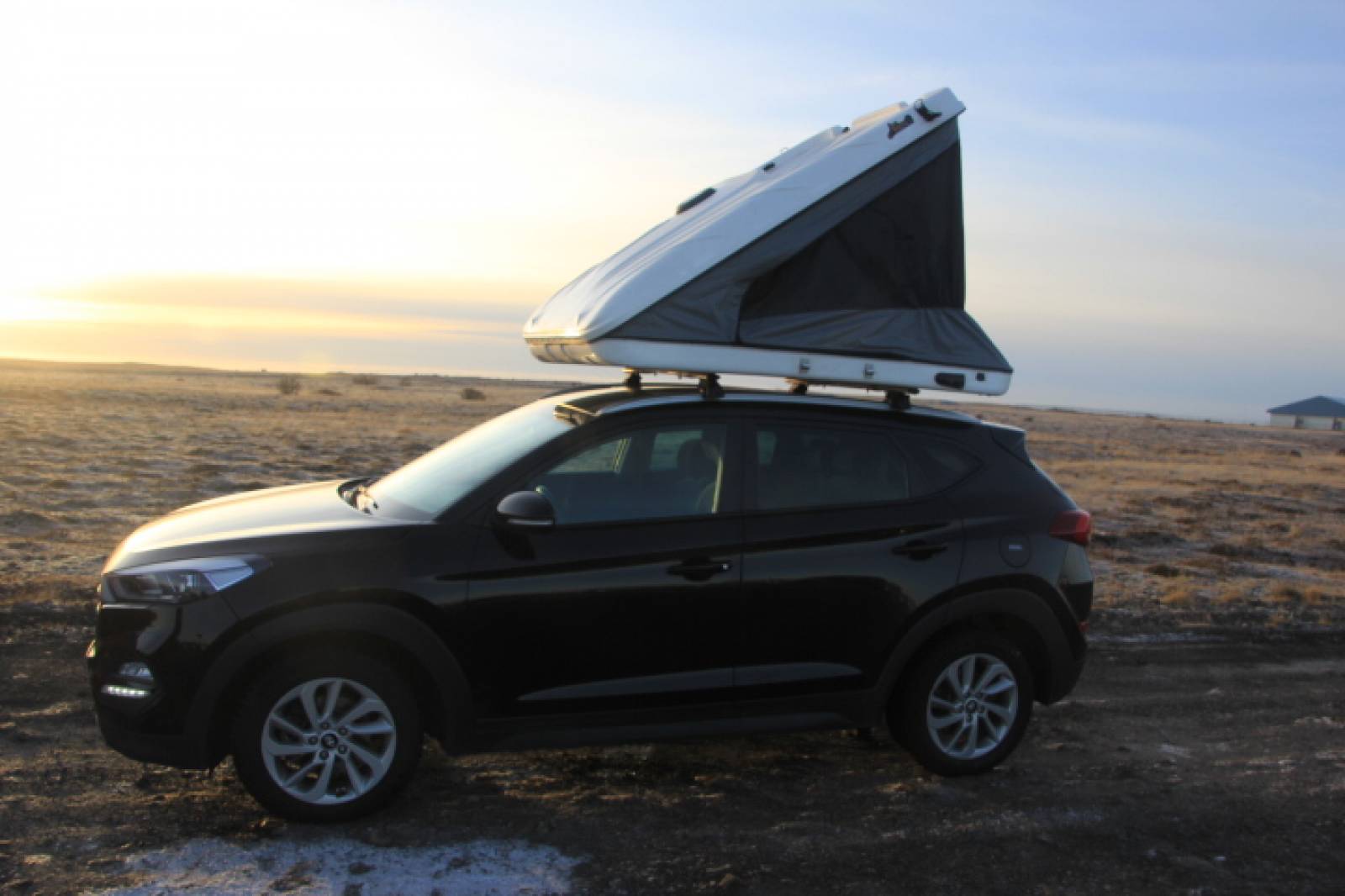 We do not guarantee a specific model. If car model booked is not available we provide a similar vehicle.