My Iceland camping trip review.
This is the story about when my wife and I traveled all around Iceland while camping in a roof top tent.
The writer's experience
I had the privilege of travelling all over Iceland for one week in a roof tent with my wife. Travelling to every corner of the country and visiting various campsites. Here you can read our honest opinion on our experience.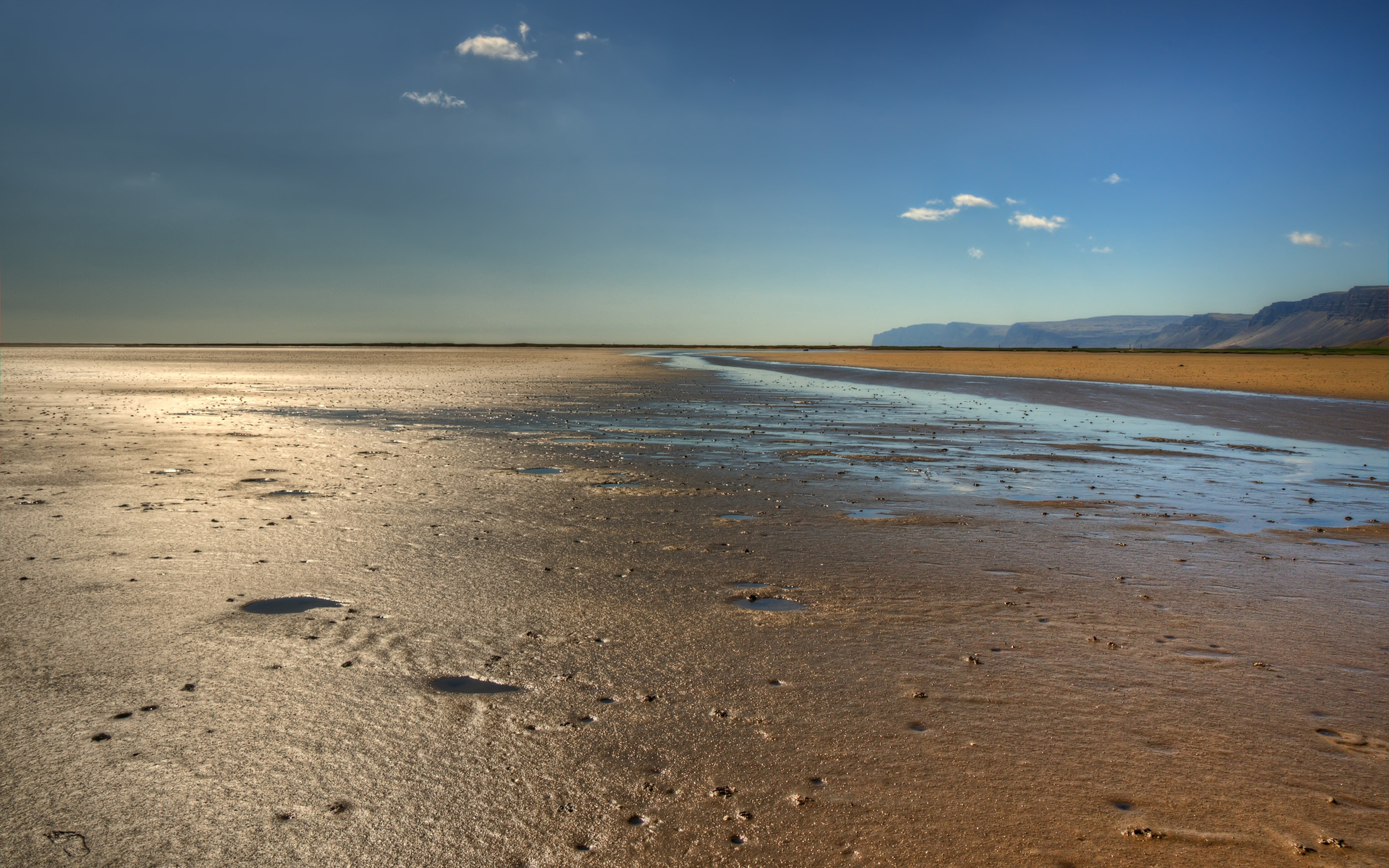 It is a wonderful thing to experience, my wife and I both found one of the best thing about it to be how quickly you can prepare the tent for sleeping in, just open two clips and up she goes! It made the camping experience a whole lot easier, and this is coming from two people that have travelled the whole country on multiple occasions with normal pole tents and pop-up campers. Being able to prepare everything so quickly and close it and set off again so quickly gave us more time to sit down, relax and enjoy the surroundings and ourselves. And by the end we were starting to giggle at other people with normal tents, threading the tent poles into their tent with so much effort and then tending to their regular regime of exercise when having to manually inflate their air mattress.

Having camping chairs and a table for us was a must-have. Sitting down in the evening with a glass of red wine while watching the sun go down were moments we still cherish to this day. And spending the evenings just conversing and playing cards just made it all the better.
We set out on our trip with a few goals, one of them being to make this a true camping trip in the sense that we wanted to sleep outside, stay outside and cook and eat outside and not eating ready-made sandwiches from gas stations. For us having a kitchen box and a gas stove with us made that experience a reality and we even went all in and bought a portable gas grill/BBQ. We had a small cooler with us that did not take up much space in the car to keep our food in and we usually just bought enough to last us for two days, to reduce the risk of anything going bad which was no bother at all since grocery stores are easily found all over Iceland. 
Sleeping in the roof tent was a dream, at first, I did not have high hopes, to begin with living with constant back issues but the tent and the mattress really surprised me as I slept like a baby. My experience was that I even slept better when the tent was moving slightly in the wind, I guess in the same way as a baby gets soothed by gentle side-to-side movement.
My biggest advice to anybody staying in a roof top tent is this: Air out the tent regularly. While you are sleeping precipitation leaves your body which will condense in the colder air in the same way as a window gets foggy, this humidity will condense to the bottom of the upper lid of the tent and the bottom of the mattress…. So when the tent was not in use we would always leave the door flaps open and we raised the mattress slightly for air to circulate under it. 
All the camping areas we stayed in had everything we needed: a bathroom, a place to clean plates and cutlery after cooking, and some even had nice shower facilities. We usually visited the swimming pools in the towns we drove through to take a shower plus the weather was always nice so taking a swim and relaxing in the sun was always something we could make time for.
Another plan we had during our trip was to not have a plan but just a general idea of where we wanted to go and to just see where the road would take us, It's Iceland so you are bound to see something breathtaking wherever you go.
We spent one day in the Snæfellsnes peninsula and two days in the Westfjords and then 4 days travelling the rest of the ring road, we would have loved to spend more time in the Westfjords and in Akureyri in the north but we only had one week so we intend to revisit the North and the West as soon as possible as there are so many beautiful places and camping areas there worth visiting and staying for some time there.
Normally on long road trips staying in a car for long periods can be hard and difficult on your body but driving around a country as glamorous as Iceland, you will find yourself stopping every 30 minutes to see something spectacular where you get to stretch your weary legs. One of my obsessions during these stops quickly became to try and take a dip or swim in as many Icelandic rivers and waterfalls as possible, believe me when I say that it will wake you up quicker than a cup of coffee.
We always had a water bottle on hand to have in the car which we would refill at gas stations or from a glacial river, a must-have in any road trip.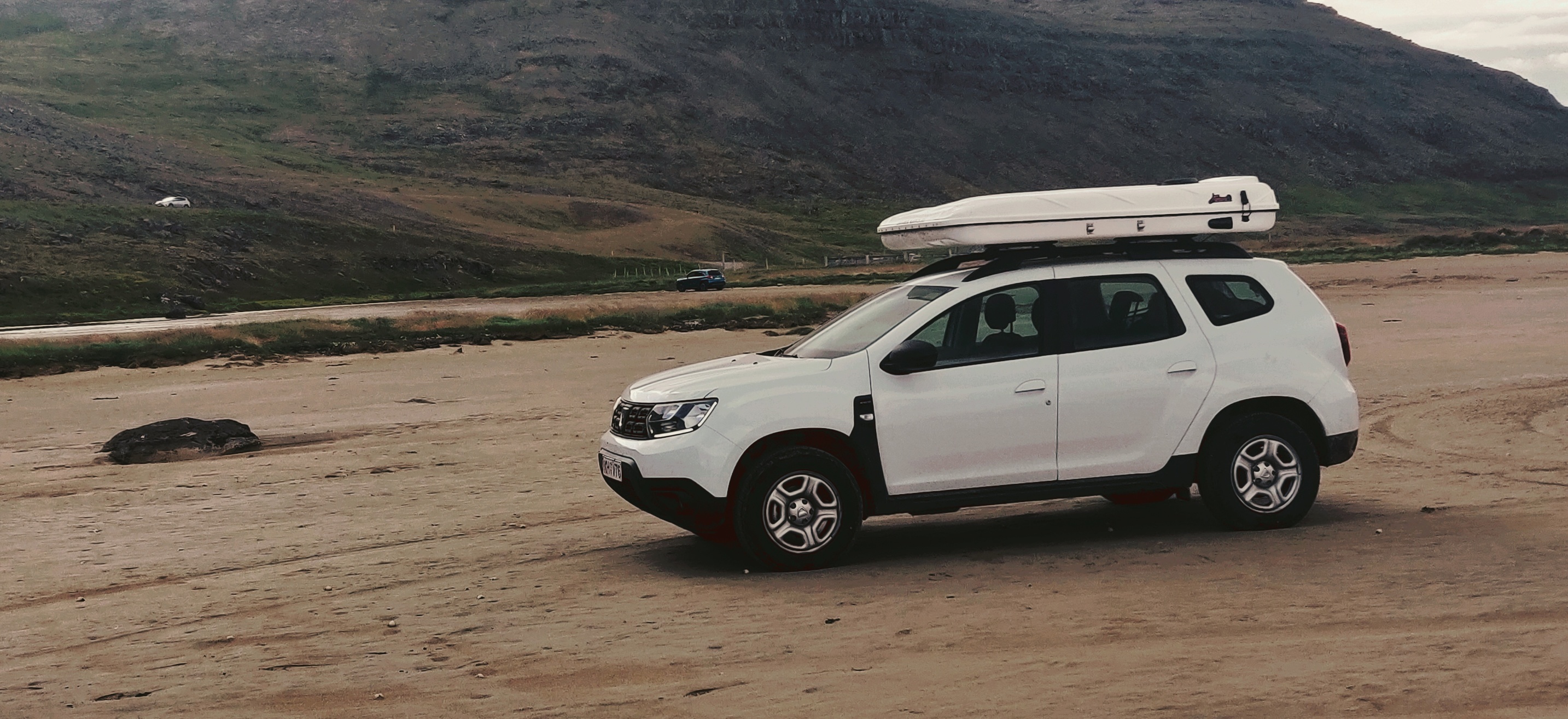 In conclusion a must-try for anyone adventurous enough to ditch the expensive dreary hotel room and explore nature in the manner everyone should… Freely and on your own itinerary that matches your pace and interests.
-Ingó Smith