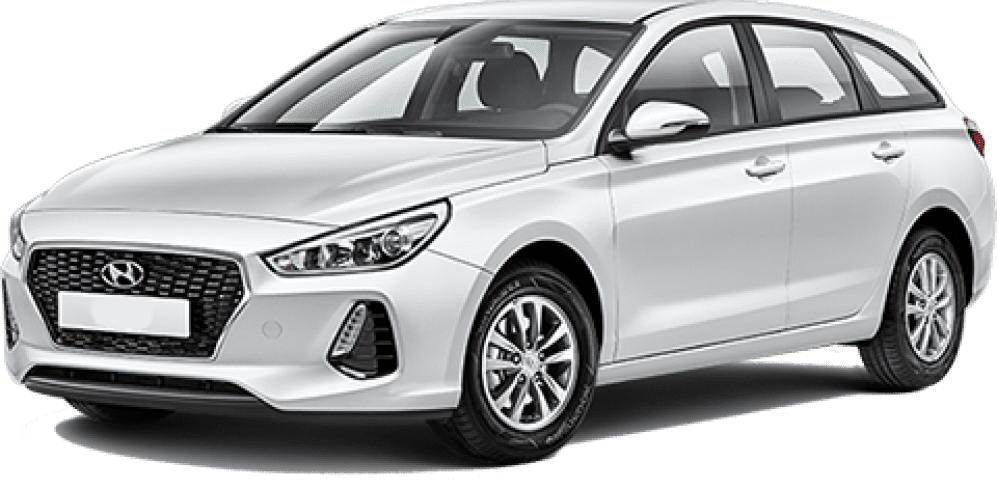 Small
Hyundai i30 Estate Wagon
Hyundai i30 Wagon.
Family size rental car.
These are 2019-2020 Model.
Unlimited mileage, CDW & Theft Protection included.
5 passengers
Manual
4 suitcase
5 doors
Rent a Hyundai I30 in Iceland
Bluetooth
USB
12V Plug-in
AVG. Fuel Consumption 4.7l/100km
602 liter Trunk
The Hyundai i30 Wagon 2WD is an economy car rental that will get you around Iceland's major attractions. Although not suitable for driving on F-roads, this hatchback comfortably accommodates four or five passengers and offers the comfort of air conditioning, so everyone can stay cool, and the convenience of 603 liters of storage. If you're looking for a budget car in Iceland, the Hyundai i30 Wagon is one of the best we offer.
Driving a Hyundai I30 can be perfect for the golden circle
This Iceland vehicle rental also affords the control of a high-quality manual transmission. It includes amenities that ensure your group stays entertained, thanks to AM/FM radio and a USB and AUX plug-in to listen to your favourite music and podcasts. Bluetooth connectivity allows for hands-free talking so you can stay in touch with family and drive safely on Ring Road or see the sights of Reykjavik or Keflavik. If this economy car rental meets your needs, we're one of the best places to rent a car in Iceland and can assist you in booking your rental.
This vehicle is not allowed on F-roads (roads 35 & 550 included).
This vehicle is not allowed on F-roads including roads 35 and 550. If you would like to explore the F-roads you can always contact us and we will assist you with your plans. While driving in Iceland it is important to know all toll roads in Iceland.
MORE PHOTOS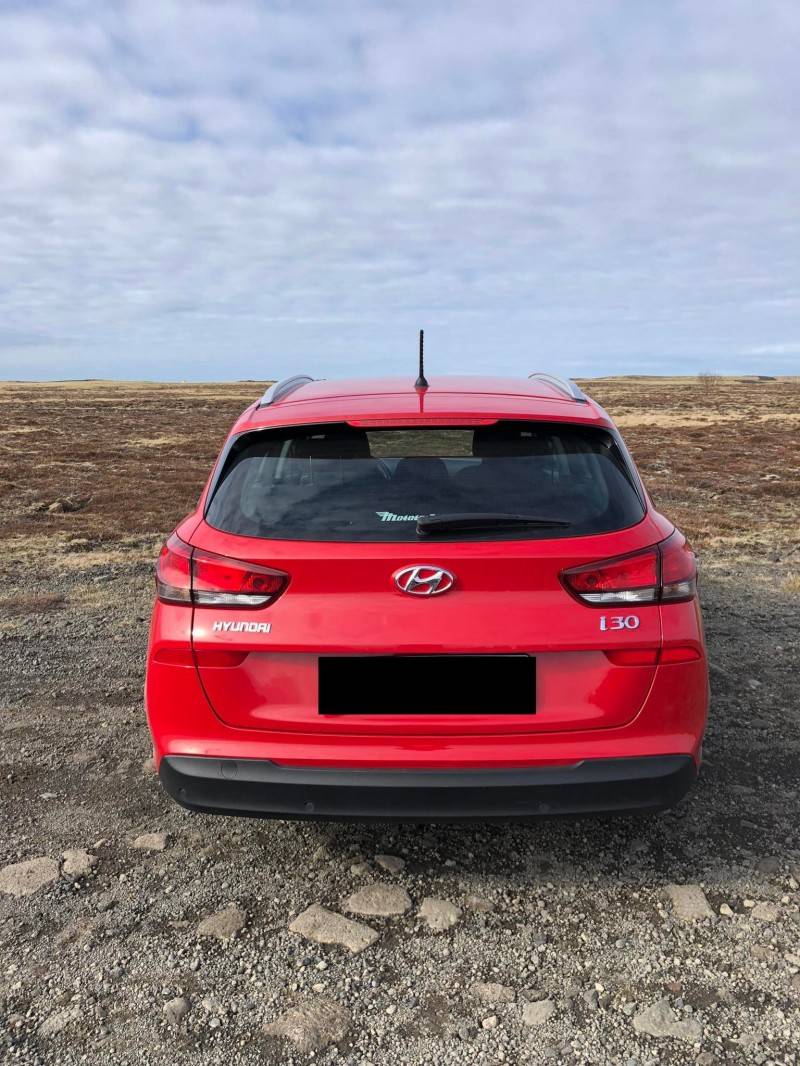 We do not guarantee a specific model. If car model booked is not available we provide a similar vehicle.