What is a roof top tent?
A Roof Top Tent is a hard shell tent that is placed on top of our 4x4 camping cars. This is a great way to experience Iceland. Find your car with a rooftop tent in Iceland with Icerental4x4.
Rooftop tent camper
At Icerental4x4, we have available many rooftop tents for SUV. Inside the rooftop tents, you will find a comfortable mattress (Rooftop tent dimensions are: 140cm in width and 200cm in length). 2 pillows, and a rooftop tent ladder. Our James Baroud rooftop tents provide the best waterproofness and wind resistance. 
Why rent a 4x4 roof top tent on a car in Iceland? It is a great way to explore all that Iceland has to offer. It allows them to travel the ring road in Iceland and all f-roads in Iceland without worrying about accommodation. Due to the quality of the roof tents and how easy it is to use, they have gained tremendous popularity as a way to travel around Iceland.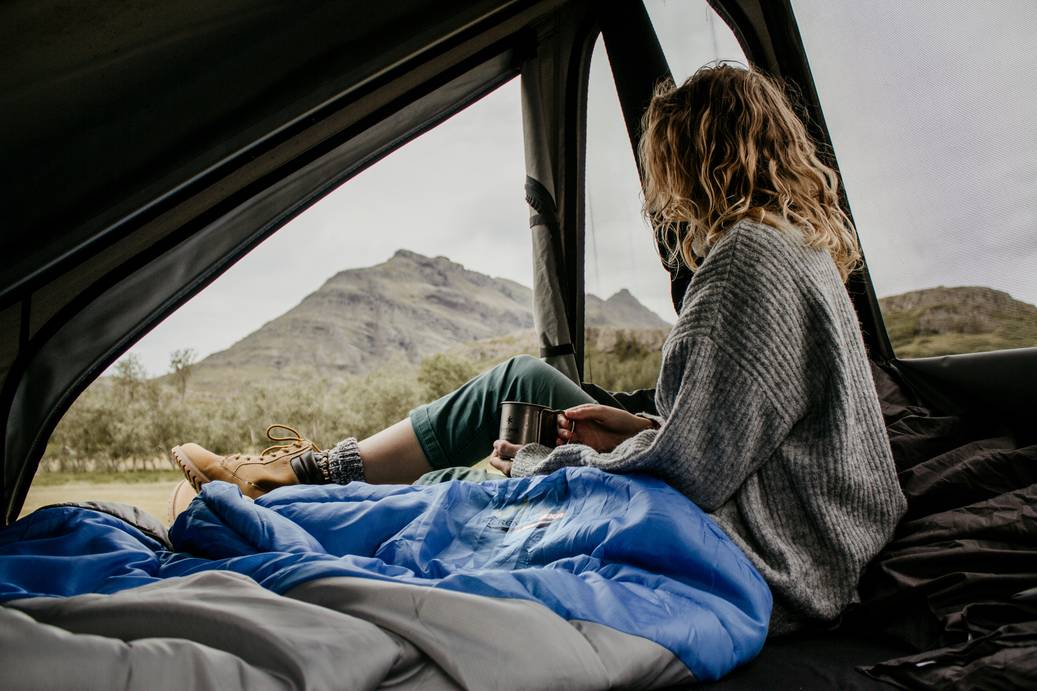 Rooftop tent details 
The hardtop is made out of reinforced polyester glass and a gel coat. The hard shell has two air layers equipped with a dust filter to improve the ventilation inside the roof tent.  There are two lock systems placed on each side outside of the tent.  You will also find rubber handles used to pull down the rooftop tent when closing it. A rooftop tent ladder is included with all of our rooftop tents. This is a sliding ladder where you can adjust the height to match the Jeep. The rooftop tent ladder is made of Aluminium; it has rubbers at the bottom to prevent slipping. The ladder is made to handle up to 150kg/330lbs. You will find a led light with a rechargeable battery inside the roof tent. 
Roof top tent weight
We have two types of rooftop tents available from James Baroud. The James Baroud Discovery and James Baroud Discovery XXL. The weight of our James Baroud Discovery is 60kg/132 lbs, and the weight of our James Baroud Discovery XXL is 65kg/143 lbs. If you are looking for an XXL rooftop tent, we offer it on our Dodge Durango, all other vehicles come with James Baroud Discovery or Autohome rooftop tents.