Why should I choose a 4x4 vehicle for my stay in Iceland?
Here we go over why we think choosing a 4x4 vehicle for your stay in Iceland is the way to go no matter the season.
To make the most out of your stay here in Iceland we do believe choosing a 4x4 vehicle is the way to go. Whether you are planning to visit over the winter months or even the summer, the 4x4 is always the way to guarantee the best and often safest way for your travel.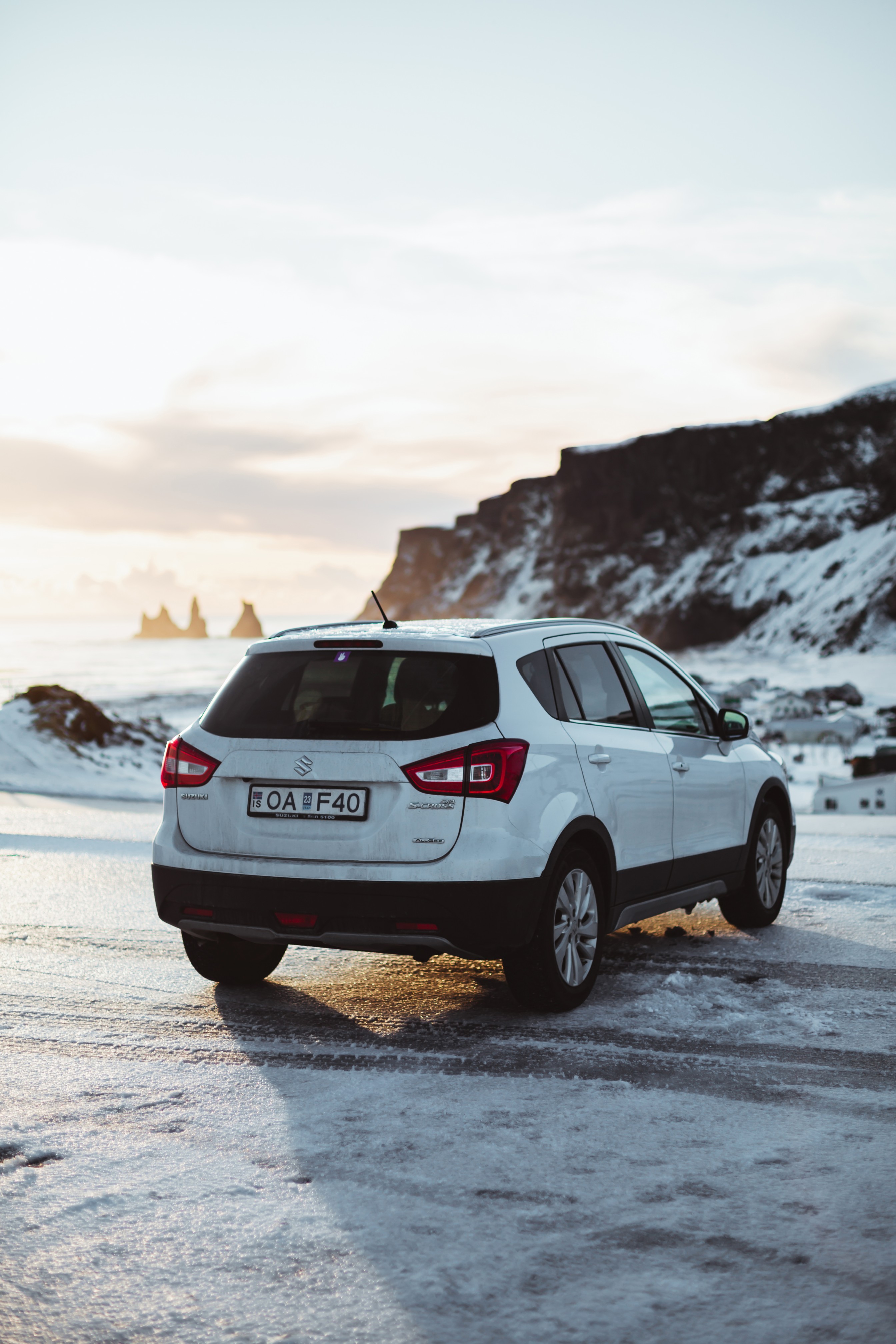 Over the winter the 4x4 will get you further then the avarage 2wd as well as give you a little ease of mind as it will always handle better the possible heavy snow. Black ice, slick surfaces, wet and snowy roads or some other reason you start slipping or sliding. It is much easier to get the vehicle back under control if you are capable of steering all four wheels of the car.
Then over the summer months you might want to be able to see all of the island and not just the ring road. Most inland roads in Iceland are so called F-roads. It is only allowed to take AWD and 4x4 vehicles on these roads. Many of them are highland roads, however not all of them. For example if you are planning on going to see the Diamond circle or traveling the Westfjords, you will stumble upon some F-roads. It would be a shame if that where to stop you at making the most out of your travels around the island and that is why we do recommend choosing a 4x4 car.
When planning your trip to Iceland you have to pay attention to the names of the roads. If the road has just a number like route 864 or 1 then that is a regular road and you can drive that on a any kind of vehicle. However if you come across a road with an F in front of the number such as F905 or F208 you will need a 4x4 or AWD vehicle.
We here at Icerental 4x4 even offer a variety of 4x4 Campers. This means that you can live the campers dream of travel the island without restrictions over the summer time and camp in the beautiful Landmannalaugar, Langisjór and many more and still have the freedom to roam where ever you please. This is the reason that renting a 4x4 campervan is one of the most popular ways of traveling around Iceland.